No Ordinary Executive Business Coach and Speaker
Lew has spent his entire career helping companies, and executives solve problems, fix businesses, and create shareholder value. His unique approach to business strategy consulting has significantly increased the bottom lines of national brands. A long time member of YPO, he has been featured in CNBC, ABC, Forbes, The New York Times, Bloomberg Businessweek, The Boston Globe, Inc., and Fortune.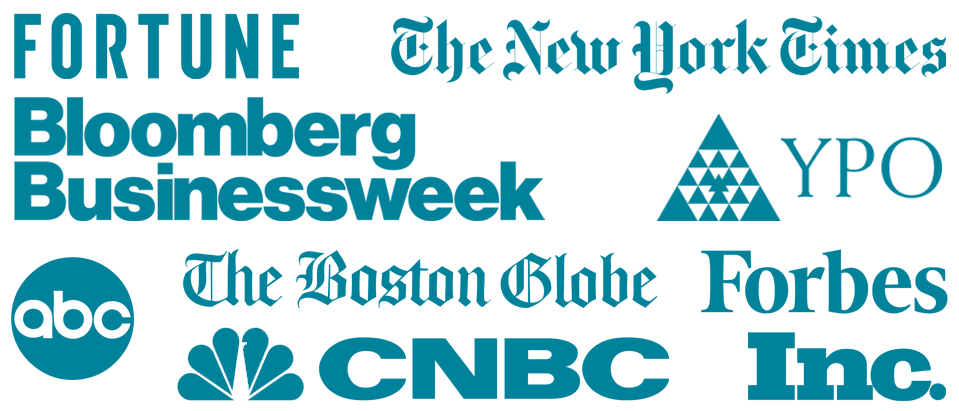 Lew approaches group presentations differently from most keynote speakers…
He does not simply do the standard templated presentation. Instead, he typically does an engaging mix of principles and examples, followed by interactive problem solving, Q&A, and opportunity mining clinics with participants.
His strength, is the ability to think "way outside the box" while coaching "way inside expectations" when addressing multiple potential scenarios has enabled him to find creative, proactive, solutions (with high-performance results) to very complex problems on demand, live at events.
In Lew's diverse (and fascinating) 30+ year career working in hundreds of industries, he has been credited with over $1 Billion Dollars of shareholder value for companies across industries including: PictureTel, Reeds, Benihana, FitLife, ACT-Telecom, New World Bank, PictureTel, VersoTech, and MoviMe.
How would you like to have Lew help you transform your business growth? 
To learn more about Lew and how he can support your goals click below.
Lew has a new book "The One Day MBA" out in paperback and digital on Amazon. He also has an 11 video series by the same name available online.
The concepts, lessons, and stories are all practical and can be implemented immediately after reading. These same insights have led to the creation of uber growth strategies, as well as helped students become distinguished leaders who demonstrate integrity and intellect in the business world.
By taking an entrepreneurial approach to problem solving, readers will learn how to identify opportunities, anticipate, and alleviate problems in all facets of business.
Click on the photos below to learn what experts are saying about Lew Jaffe